The Augusta Whalesong Festival
is a celebration of the connection between Earth and Sea.
From the depths of the meeting point between the Southern and Indian Oceans to the lofty heights of the historic Cape Leeuwin Lighthouse, wild and wonderful Augusta calls to the spirit of the sea this June at the 2023 Augusta Whalesong Festival.
The Augusta Community Resource Centre is once again delighted to present the Augusta Whalesong Festival over the long weekend in June 2023.
This annual event celebrates the migraton of the whales and the biodiversity and unique collection of spectacular natural attractions that the Southwest and Augusta have to offer.
Come and celebrate this festival with us and revel in the fun, beauty and hospitality of our welcoming town.
The Augusta Community Resource Centre wishes to acknoledge the support from:
the Augusta Margaret River Shire,
the Southwest Development Commission,
Mchenry Hohnen
The Department of Transport
Whale Watch and
the Augusta Hotel.
Thank you to all the volunteers and sponsors for your support.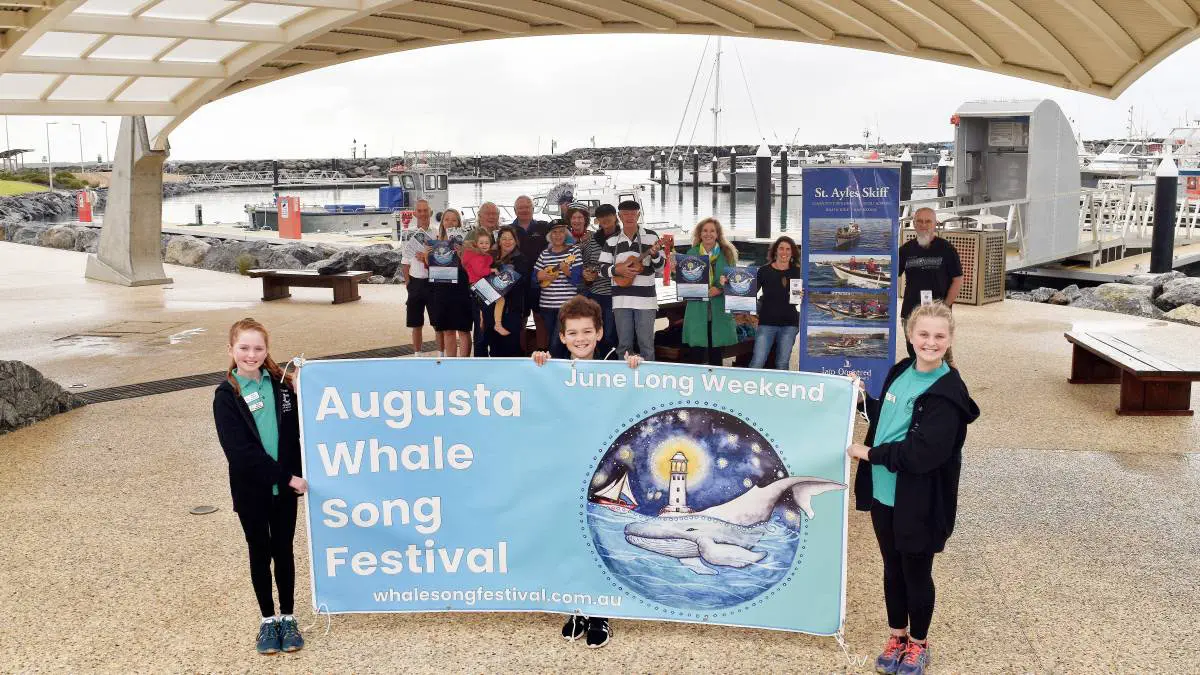 The Augusta Marina comes to life with the annual Blessing of the Fleet, in depth demonstrations from the world's first wild abalone farm, stirring cultural expeditions along the Blackwood River and an up close look at the stunning natural beauty of WA's wildest outpost.
Every Autumn, as the season of Djeran transitions into Makuru, the whales return to their Augusta 'playpen'. Humpbacks, Southern Right Whales, Pygmy Whales and the rare Blue Whales frolic with their calves in the gentle tides of Flinders Bay, drawing crowds of visitors along with thousands of salmon to entice anglers from across the country.
Meanwhile, the fishermen and women of the deepest point of South Western Australia prepare their vessels to take to the ocean in search of the ultimate catch, providing an ocean-borne economy and a deeply revered marine culture to the community around them.
Over the June long weekend, anglers gather at the sparkling, purpose built Augusta Marina to mark the Blessing of the Fleet and the Official opening of the Whale Watching Season, which has become a celebration of community, culture and heritage for the windswept and starkly beautiful beachside community.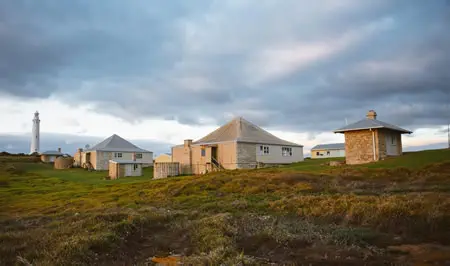 Learn about the history of the region from one of Augusta's most respected experts, lighthouse keeper Paul Sofilas, on one of the special guided tours of the historic Cape Leeuwin Lighthouse grounds.
Take in the wild beauty of Quarry Bay along the Cape to Cape Track and find out why this part of the world is home to some of the rarest species of flora and fauna on Earth, before enjoying tea and scones at the Cape Leeuwin Lighthouse Café.
Or simply wander the streets of Augusta, a town steeped in history and packed with locals eager to share the stories of their hometown, through art, food, wine and genuine Southwestern hospitality.